Where are meetings held?
We typically hold meetings at our office in Silverstone (Northamptonshire); or at our partner offices in Farrindon (London) and Beaconsfield (Buckinghamshire).
On occasion we will also attend meetings at your home or place of work.
Do you charge for an initial Discovery & Capability meeting?
We offer all new clients an initial discovery and compatibility meeting which is held at our expense and without obligation.
This meeting provides us with an opportunity to discuss your situation, your planning needs, life planning goals, and your time horizons.
Following this meeting we will write to you with a personalised fee agreement confirming the services we will provide to you.
What products & advice areas do you cover?
We hold permissions for, and provide planning services, covering:
Pensions
Investments
Wealth Management
Retirement Planning
Tax Planning*
Inheritance Tax* & Estate Planning
Human Insurances (Disaster Planning)
Mortgages
Equity Release
Later-Life Advice & Care Fee Planning
Behavioural Coaching
Corporate Advice – Workplace Pensions & Employee Benefits
* Tax treatment is based on individual circumstances and may be subject to change in the future.
The Financial Conduct Authority does not regulate tax planning and workplace pensions.
The Pensions Regulator is the statutory regulator for workplace pensions.
Are you truly Independent?
Yes.
Longhurst Limited is privately owned, meaning we are not influenced by a parent company.
We are also Independent Financial Advisers, meaning we have access to the entire market place of financial and investment solutions.
Are you regulated by the Financial Conduct Authority (FCA)
Why is working with a Chartered Financial Planner important?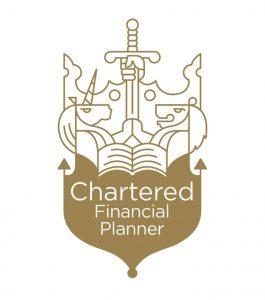 Every client of Longhurst gains access to a Chartered Financial Planner.
Chartered Financial Planner status is regulated by the Chartered Insurance Institute (CII) and is granted by the Privy Council. It is our profession's gold standard for financial planners. It is a commitment to an overall standard of customer excellence and professionalism.
Our principle owner, Chris Broome, is a Chartered Financial Planner and a Fellow of the Personal Financial Society. This means he holds the FPFS accreditations. He has sat over 22 exams and completed well in excess of 2,000 academic study hours. This is his commitment to providing technical excellence to his loyal clients.
By engaging with Longhurst you will be working alongside some of the highest qualified and ethically proven financial planners in the country.
Why is working with a Gold Standard Pension Transfer Specialist important?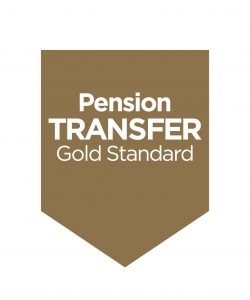 We have signed up to the Personal Finance Society's 'Pension Transfer Gold Standard'.
The PFS is the professional body for the financial planning profession in the UK. Their remit is to lead the financial planning community towards higher levels of professionalism exhibited through technical knowledge, client service and ethical practice.
In practical terms this is an adviser code of conduct that helps clients understand when advice is appropriate and ensures that if it is it supports their overall wellbeing in keeping with their stated objectives.  It also ensures that clients understand and accept all the charges and costs associated with transferring their benefits and avoids conflicts of interest.
The Gold Standard embodies the culture of advisers who are passionate about their profession and dedicated to achieving the best possible outcomes for their clients.
Clients who are considering transferring their pension benefits will be provided with a copy of the 'Pension Transfer Gold Standard Consumer Guide' at the point when they confirm that this is one of their objectives.
What benefit does the planning software 'Voyant' and 'Timeline' bring to the advice you give?
Voyant is great for the big picture of your overall wealth – your home, income, expenditure, taxes, assets and liabilities.
Timeline, on the other hand, focuses on both the accumulation and decummulation strategies for your investment portfolios. Timeline uses real world data to drill into the details of how to manage withdrawal, taking account of sequence risk, inflation and longevity.
What is a Fiduciary Financial Planner?
We only give advice, and produce a bespoke financial plan, if we have followed a comprehensive research process.
We will never steer you into an investment or product which will benefit us more than it will you.
We will ensure your life savings are invested with the same level of importance that we invest our own family's life savings; treating your capital as a hard-earned asset requiring careful attention.
The value of investments and income from them can go down. You may not get back the original amount invested.
How do you charge for financial planning?
All initial and on-going advice is predominantly flat-fee charged, calculated on the complexity and amount of work we have to do.
For more information please download our Important Information About Our Services document, which we provides a clear breakdown of all services and associated fees.
We will discuss our fees in more detail when we meet, and always seek a signed agreement from both you and us before we proceed with any advice.
We will also let you know if you have to pay VAT on the cost of our service; which in most cases is a 'no'.
How do your charges compare against other financial advisers?
Pure Percentage / Ad Valorem Charging
You will find that most independent financial advisers or wealth managers charge a fee solely based on a percentage of your investable assets.
Research from the Financial Conduct Authority* shows that traditional financial advisers charge an initial fee of between 1.0-3.0% of the amount invested and between 0.5-1.0% of the assets they manage. We also know of wealth managers who charge a great deal more.
Just do the maths and then compare the level of trust you feel for the planner/adviser, and what they're going to deliver in return for their fee.
(*FCA Data Bulletin Issue 7 (October 2017). Click here to read the full document)
---
Free Advice Is Often The Most Expensive
If an adviser/wealth manager states they do not charge initial fees, always double check the initial and on-going fund charges you'll incur by investing into their recommended portfolio.
Especially so if they're recommending you invest into their own in-house funds.
If you don't, you could end up with a very large and surprising initial and life-long cost.
---
Our Principles
We do not compete on fees, or on 'track record', or any other variable. We encourage all prospective clients to choose a financial planner in whom they feel the most implicit trust. It's a personal decision, and one only you can make yourself.
Whilst we are certainly not the cheapest adviser on the market, we are definitely not the most expensive. Our fee model is fair and reflects a mutual respect where no conflict of interest will exist between you and us.
We know that our full suite of services encompasses every element of your financial journey. Are you receiving this level of support from your current adviser.
What investment returns can we expect?
None of us have a crystal ball to predict what returns you'll receive as an investor.
Any financial adviser giving you a prediction when you ask this question is purely speculating. And we would counsel you to avoid such an adviser.
What we do know at Longhurst however, is how to construct investment portfolios designed with one sole purpose – to serve your life plan.
During our initial meetings we will have a thorough discussion with you around how capital markets work, the role of temporary volatility in your portfolio, and what risk really means to you as an life-long investor.
After this we will then build you a bespoke life-time cashflow forecast, showcasing the different life outcomes you could achieve if you followed through with different financial decisions.
One of these financial decisions will relate to how the underlying asset allocation of your investment portfolio, and the weighting between equities (the Great Companies of the world) and bonds (fixed interest securities), could, based on empirical data, impact long-term returns for you as an investor.
These outcomes will then shape how the portfolio is built.
Once built, the portfolio will then be monitored and reviewed each year.
But we won't build a portfolio without first building a financial plan for you.
Remembering, the investment portfolio is purely a servant to your life plan.
How much money should I be saving each month?
Simple answer: As much as you can afford without impacting your essential lifestyle costs each month.
Think of it this way. What would your future self say to you? Would they thank you for deferring some (or a lot) of your current gratification? Or would they look back and regret not saving a little bit more?
You need to save as much as you can today, to enable you to live out your future years with control over the financial decisions you want to make.
What would someone my age normally have saved by now?
Everyone is very different, with different journeys, different incomes, different expenses, and very different hopes for their future.
Try to focus on you and your life. Try to stop comparing yourself to others.
Instead choose to engage with an empathetic and caring firm of financial planners who will take time to tell you the truth about your current financial position, and how it relates to YOUR life.