The Negative Event World Service (News)
In our opinion, reading current economic and market commentary is a complete waste of time. This is not simply because the economy can't be forecast nor the markets be timed, but because it has nothing whatsoever to do with lifetime and multi-generational planning.
If, like most folk, you are being inundated each day by a media tsunami of noise about investing, you'd be forgiven for becoming confused about how to actually succeed at it.
As we see it, the function of the financial news is twofold:
to create an illusion that 'the stock market' is tied directly, minute by minute, to the economy,
to perpetuate the illusion that the economy is forever on the brink of implosion.
The truth is this; both statements are a lie. This truth, as we see it, will set you free.
Tune out the noise. Instead choose to focus on your long-term plan.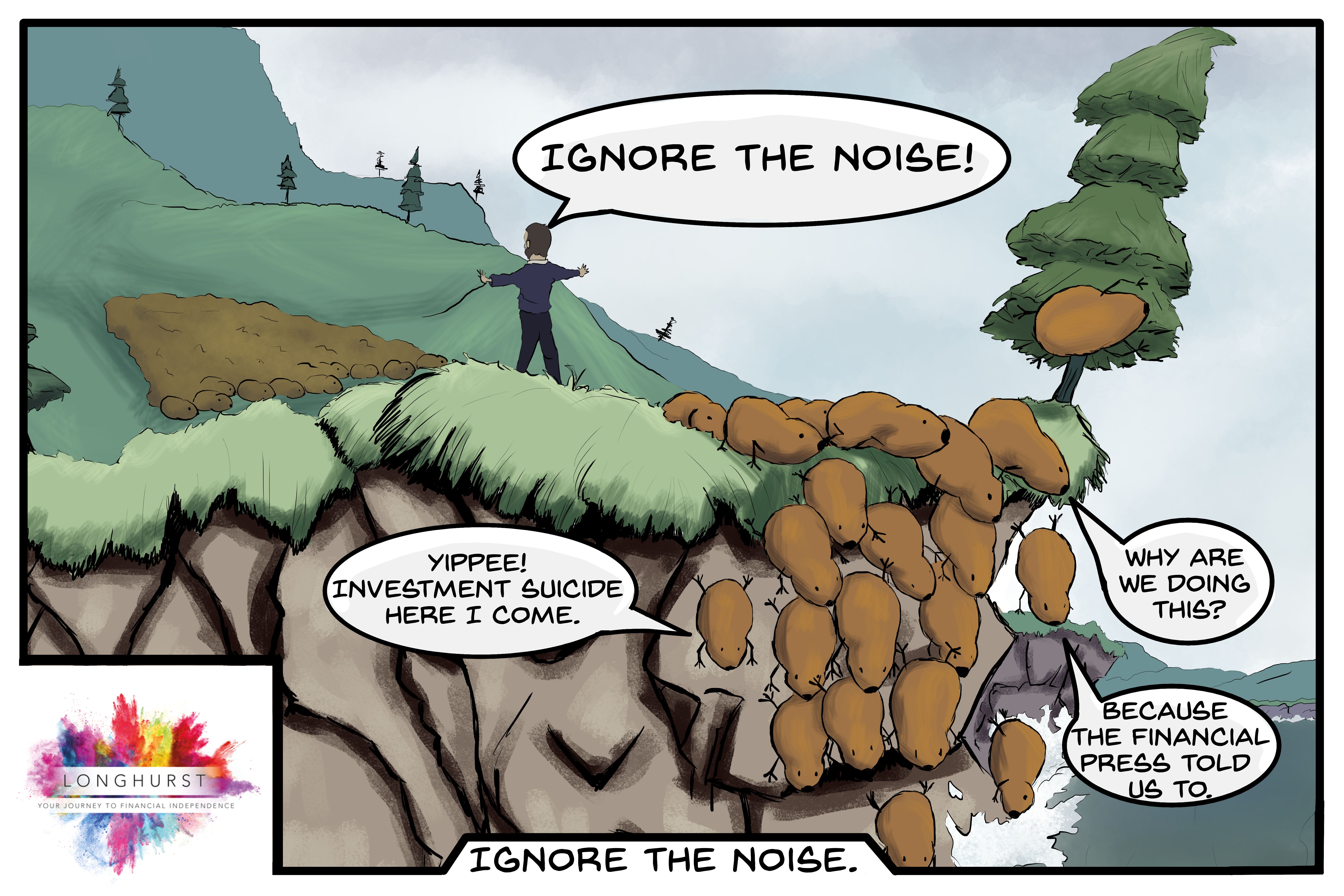 Actual artist's impression of Chris keeping investors from making the wrong decision, at the wrong time, for the wrong reason.